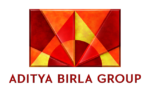 JOB ROLES:Management Trainee
All management trainees undergo a 1-month special training stint in our retail stores, where they would be exposed to functioning of retail business along with special projects. They will be given multiple exposure in store, manufacturing unit and then various cross functional domain. During the trainee stint, they will understand costing , audit, P & L etc of store. This stint is a pre cursor to joining their final roles in order to understand the basics of finance and it will groom them for their future role. The stint will include multiple performance based reviews to assess their progress over the period of the training.
Accounting related knowledge
Store P & L and Audit
Understanding costing of product and manufacturing unit
Performance in virtual project
Costing related knowledge in store (Accounting, Product, reimbursement process)
Understand store operations and retail business.
Manufacturing exposure.
Projects in Back end/Front end/ Accounting.
Communicates to Influence and Engage
Develops Self & Teams
Teamwork and Collaboration
Selling Skills
 
HOW TO CREATE YOUR RESUME
HOW TO CREATE NAUKRI.COM PROFILE
HOW TO CREATE LINKEDIN PROFILE