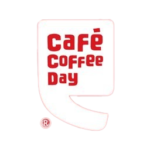 Caf Coffee Day is India's largest caf chain in terms of the number of caf outlets with more than 460 cafes across the country. CCD, as it is popularly called, opened its first caf in Bengaluru in 1996 and has pioneered the coffee culture in the chained caf segment in India by bringing in a range of delectable food and beverage products served in a contemporary, youthful ambience, and offering a variety of novel experiences – all with a promise of A lot can happen over coffee!". CCD operates through Coffee Day Global Limited (CDGL), a subsidiary of Coffee Day Enterprises Limited. CDGL is arguably Indias largest coffee retail conglomerate with leadership position also in the automated beverage dispensing solutions under the brand name Coffee Day Beverages with distribution across more than 1330+ towns and cities across India. CDGL also operates a network of 280+ refreshment kiosks offering affordable food and beverages for on-the-go customers under the Coffee Day Xpress brand name.
Interested may share their profile at disha.kd@cafecoffeeday.com
with preferred location.
Kindly note: its a Cafe job with Cafe Coffee day, Kindly check Roles and Responsibilities before applying
Roles and Responsibilities
-Welcome Guests
-Order Taking
-Food Prepare
-Food Serving
-Outlet Cleaning
Any Graduate/BA/BCOM/BBA/BCA/IHH/BHM
Freshers can also apply for Team Member/Crew Member
B.Sc in Any Specialization, B.Tech/B.E. in Any Specialization, BCA in Any Specialization, B.B.A/ B.M.S in Any Specialization, B.Com in Any Specialization, Any Graduate, Diploma in Any Specialization

Key Skills

Skills highlighted with '' are preferred keyskills
HOW TO CREATE YOUR RESUME
HOW TO CREATE NAUKRI.COM PROFILE
HOW TO CREATE LINKEDIN PROFILE