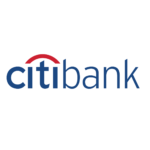 ROLE: Apps Development Junior Java Developer
Experience in complete development lifecycle and designing global systems using Agile/Waterfall methodologies.
Candidate should have total overall development experience around 2.5years and strong in Core JAVAand in Actimize
Experience in the areas Spring, framework, My Batis, Maven.
Candidate should be proficient with Oracle SQL
Candidate should have prior proven experience in coding, development and testing of programs & modules.
Experience working on parallel development tracks at the same time is required.
Should have root cause analysis skills and should be able to quickly analyze and interpret code and ensure that issues are resolved or escalated appropriately.
Ability to work in a team environment.
Flexible and able to manage time effectively.
Ability to learn new skills quickly with little supervision and ensuring the detail is of high priority.
Excellent communication (verbal and written) and interpersonal skills with the ability to communicate well at all levels.
Efficiently and effectively manage work, time, and resources
Ability to handle high stress and pressure situations.
Strong problem solving and program execution skills while being process orientated.
HOW TO CREATE YOUR RESUME
HOW TO CREATE NAUKRI.COM PROFILE
HOW TO CREATE LINKEDIN PROFILE