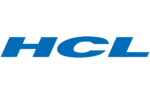 JOB ROLES: Post Graduate Engineer Trainee - M.E / M. Tech- Cyber Security
Location -Noida, Chennai, Bangalore/Bengaluru
Participate in on-the-job training as applicable.
Conducting analysis, surveys and interviews to gain understanding of the business
requirements and the collated data
Detecting challenges/Risk and providing ways to resolve/mitigate.
Assessing the pros and cons of possible strategies.
Understand current policies, practices, and ability to anticipate future trends affecting the business/solution from a systems and process perspective.
Ability to document, develop and manage Status reports dashboards.
Working knowledge of core Java and J2EE components.
Interacts with BA/SME, technical, development, and test leads for cohesive design and sharing of best practices.
Delivers areas of responsibility according to schedule.
Ability to look around the corner and manage problems before they occur.
Monitors team activities according to the project work plan to ensure tasks are completed on time.
Assists other team members as needed or as time permits to foster a supportive, team environment.
Ensures there is regular and effective communication between teams; participates in the issue tracking procedures.
Coordinate interdepartmental meetings and communication ensuring completion of the program/project on schedule and within budget constraints.
M. Tech Cyber Security
Certification in Security Skills Preferred
Ability to learn and adapt quickly
Excellent analytical skills and a strong sense for structure and logic
Knowledge of MS Office Products
HOW TO CREATE YOUR RESUME
HOW TO CREATE NAUKRI.COM PROFILE
HOW TO CREATE LINKEDIN PROFILE