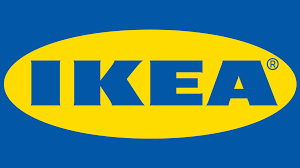 JOB ROLE :SOFTWARE ENGINEER
The Power Platform Center of Excellence will include you. In order to provide a solid platform for all of our users, we ensure that we have complete control over the platform, including all environments and all solutions.
We both automate and manually do the administrative activities as necessary. To carry out our duties and increase self-service capabilities, we create our own solutions.
The platform management task will fall to you and the team. Your everyday routine with the team includes scripting, reporting, problem-solving, log-reading, support, development, and innovation.
Using an agile working method, you will own your tasks and see them through from requirement to delivery.
We appreciate initiative and anticipate your participation in optimising and
 A strong logical thinker
• Have good communication skills
• Eager to learn and teach others
• A Team player
• Familiar with agile ways of working

Must have knowledge and experience in the following areas:
• Hands-on experience in development (any language, any platform, any level, Pro-code, Low-Code / No-Code)
• Development skills in Power Platform, Office 365 (Power Apps, Power Automate, Power Virtual Agent, Power Pages, Power BI, Dataverse (CDS),
SharePoint, Teams, Excel Online, Dynamics 365, Etc.)
• PowerShell
• Familiar with Cyber Security practices
• Cloud platform: Azure (Active Directory, Functions, Logic Apps), Google Cloud Platform (GCP) (BigQuery, etc.)
• API knowledge: Open API (Swagger), REST API
• Git & Jira