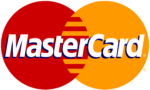 ROLE: Small & Medium Business Product Distribution and Enablement
Location - work from home
o Distribution Enablement – Diversifying our Go-To-Market channels beyond the traditional (issuers & acquirers) by bringing SME knowledge, insights & expertise in supporting and building relationships around alternative distribution partners (i.e., Government, Digital players like Fintech/Marketplaces/Industry Orgs/Telcos/etc.)
o In partnership with the regional team, develop strategic business plans for SME Segment Solutions, including rigorous analysis of revenue opportunities & markets to drive growth and open new markets and payment flows.
o Analyze regional market trends, dynamics, and competition to inform product and go-to-market strategies.
o Enhance/ Develop regional SME Segment Narrative for Executive, account, sales, and product engagements internally and externally.
o Provide support to the sales teams in pre and after-sale partner meetings with a detailed understanding of product features to identify and implement solutions (in partnership with the Customer Solutions Center and the local product team.
o Represent the SME strategy and narrative on new distribution customer meetings
o Draft and keep current go-to-market materials such as bulletins, sales, and training materials to support new and enhanced products in SME Central Hub
o Assess relevant differentiated bundles for the SME segment
o Regional Adaptation and rollout of our new solutions and initiatives
o Own the creation of Sales training, collateral & Marketing initiatives to elevate SMEs within the region
o Regional and Market Execution Support: for distribution partners' discussions, RFPs, and external conferences
o Distribution and communication of all Thought Leadership/Best Practice Sharing
o New SME Segment Flows identification to drive increased revenue and help us win new deals
o GTM/Rollout support for all new solutions and initiatives.

o Customer Solution Centers – Ongoing engagement with local and regional Customer Solution Centers teams to ensure the SME strategy is implemented, needs are fulfilled, and bridge the knowledge gaps while ensuring SME KPIs are met.

o Product knowledge/training through certification, ensuring consistent SME narrative across teams: for SME Product & BD Teams –
o Drive consistent SME Strategic Narrative across larger teams through training, product certification, and opportunity identification.
o Design & deliver continuous SME-specific training courses to develop and increase knowledge. Who are key stakeholders outside the card part of banks (large, med, small, etc.)? What are key SME needs?
1. Graduation must be completed


o Able to navigate conversations that are both technical and business oriented
o Excellent writing skills and experience creating training materials, product guides, etc.
o Able to work independently and with minimal guidance
o Self-motivated and thrives in a fast-paced environment; ready to take on stretch goals.
o Flexible and creative, able to not only adapt but also thrive in a constantly changing environment with the ability to multitask and adjust to evolving responsibilities.
o Ability to "storyboard" and develop visually compelling presentations with clear logic and structure.
o Ability to lead initiatives from start to finish, with excellent time management and organizational skills.
o Builds cross-functional organizational relationships and ensures establishing an internal network to execute against strategy successfully.
o Strong customer relationship-building and management skills that results in meeting and managing the demands of our internal and external customers.
o Experience in financial services and payments with an understanding of competitive offerings and industry trends; international market knowledge/experience; SME banking or SME payment experience a plus.
o Consulting background is a plus.
SALARY: Upto 6 lpa Expected
HOW TO CREATE YOUR RESUME
HOW TO CREATE NAUKRI.COM PROFILE
HOW TO CREATE LINKEDIN PROFILE