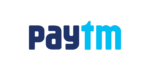 JOB ROLES: Operational Excellence Manager
 In this role, you will be responsible for end to end operational smoothness around Credit Card Bill payment transactions
·         Manage relationships with all stakeholders associated with the Product including both internal teams and external stakeholders (Issuing Banks, Networks etc.)      
·         Identify key issues proactively and take ownership of problem solving, RCA and setting up processes to avoid recurrence of such issues
·         Keep tabs on transaction failure rates, reason behind increasing failures if any and solve for the reasons
·         End to end ownership of Consumer TAT of transaction settlement and managing all stakeholders to deliver best possible TAT for all card bill payments
·         Manage the customer service process in a way that delivers timely and effective solutions to user issues via all channels viz. Chatbot, social, agent, email etc. 
·         Effective and timely project management across all the given tasks
ANY GRADUATION
ANY POST GRADUATION
  Experience in operations management and process excellence
·         Excellent communication skills for interacting with external and internal stakeholders
·         Ability to own things end to end
·         Strong analytical and technical skills
·         Able to collaborate effectively across teams such as Product, Content, Design, business heads
·         Ability to learn things quickly & execute them at a rapid pace
·         Ability to manage cross-functional relationships within/outside team
·         Able to simplify complex ideas and communicate them with clear, logical thinking. 
·         Good problem solving and listening skills/communication skills
HOW TO CREATE YOUR RESUME
HOW TO CREATE NAUKRI.COM PROFILE
HOW TO CREATE LINKEDIN PROFILE