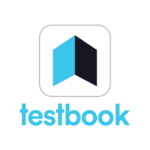 ROLE: Content Writer (Freelance)
Location -PARTTIMR,WORK FROM HOME
testbook is the perfect incubator for talent. You come, you learn, you conquer. You train under the best mentors and become an expert in your field in your own right. That being said, the flexibility in the projects you choose, how and when you work on them, what you want to add to them is respected in this startup. You are the sole master of your work.
The IIT pedigree of the co-founders has attracted some of the brightest minds in the country to Testbook. A team that is quickly swelling in ranks, it now stands at 500+ in-house employees and hundreds of remote interns and freelancers. And the number is rocketing weekly. Now is the time to join the force.
Pay: Rs.0.40 per word
Write-up length: 700-800 (i.e. Rs. 150 – Rs. 200 per article)
Write-up's per week: minimum 4-6 (can be increased as per availability and capability of the freelancer) 
Job Description
The Content Writer will be responsible for creating strategic and compelling content across a variety of social, mobile, and digital channels that increases awareness and brand visibility and enhances audience engagement. The role will be responsible for creating content such as blog posts and articles.
Content writing for off-page(Link Building) and exam notification
Identifying the areas and topics relevant to Testbook's target audience.
Conceive, write and deliver compelling, on-brand, actionable content
Manage additional aspects of content creation including research, fact-checking, keyword optimization, editing, and proofing.
Stay up to date with trends and best practices in social media and content marketing 
12TH PASS
DIPLOMA
Any graduation
Any Stream
Enthusiasm to create quality and meaningful content for the education industry
Excellent verbal and written communication skills
Proven ability to write for a variety of audiences
Ability to work collaboratively in a team environment as well as cross-functional teams
HOW TO CREATE YOUR RESUME
HOW TO CREATE NAUKRI.COM PROFILE
HOW TO CREATE LINKEDIN PROFILE