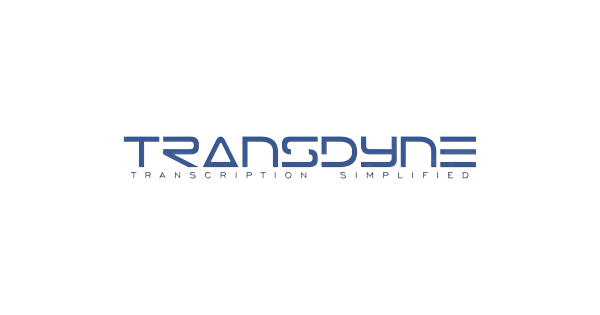 JOB ROLES: Medical Scribe, Process Associate or Specialist
Location :Bangalore, Karnataka, India
TransDyne is in the IT&ITES industry for nearly two decades. Our healthcare BPO division is one of the largest in India. An unmatched quality of service helps us in maintaining and broadening client relationships.
We currently have openings in the night shift for Medical Scribe, both day and nightshift for Trainee Process Specialist and Trainee Process Associate positions.
A Medical Scribe is a person or a paraprofessional, who specializes in charting physician-patient encounters in real time, such as during medical examinations. Experience as a Doctors Assistant/Patient coordinator/Staff Nurse etc., will be an added advantage.
A Process Associate transcribes patient records based on dictations received from doctors in the U.S. This is the first level in the transcription process. The company provides all the training required to be a good Process Associate.
A Process Specialist checks the work of different Process Associates, makes changes wherever necessary and ensures documents are delivered with 100% quality to the client. The company provides all the training required to be a good Process Specialist.
About the career:
This is an evergreen industry, unlikely to be affected by factors like recession, changes in spending patterns, inflation etc. as it relates to the healthcare field.
Getting a job with TransDyne as a Medical Scribe, Process Associate or Specialist is based only on merit.
This career is suitable for anybody who has a flair for English and Medicine.
Your career graph in TransDyne depends on your performance, and not on your age, qualification or length of service.
Some of the salient features of a career with TransDyne are:
Secure and stable jobs.
Attractive salary package of upto 2.3 LPA for Medical Scribe, upto 1.92 LPA for Process Specialist and upto 1.25 LPA for Process Associate + Incentives.
Fast track promotions & periodic performance appraisals.
Free training with performance based stipend during training.

If you are interested, please walk-in between 10:00 am and 4:30 pm on any weekday (Mon-Sat) to any of the two addresses given below:




HEAD OFFICE

TransDyne IT Services Pvt. Ltd.

MPR Residency, First Floor

Sai Baba Temple Lane

Dwarakapuri Colony

Punjagutta, Hyderabad 82




 

VIJAYAWADA:

TransDyne IT Services Pvt. Ltd.
4th floor, Rajeshwari Nilayam,
Lane Adjacent to NAC Jewellers,
M.G Road, Vijayawada – 520 010




 

You may refer this job to all your friends, who are looking for a stable and secure career.
Candidates from any academic background can apply to these vacancies including B.Tech, MBA, MCA, M.Tech, M.com. Etc.,
You should be very good at Written English.
You should be willing to commit yourself for at least two and half year term with the company.
You should be a self-starter with an aptitude for learning.
HOW TO CREATE YOUR RESUME
HOW TO CREATE NAUKRI.COM PROFILE
HOW TO CREATE LINKEDIN PROFILE