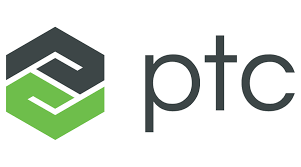 JOB ROLE:Associate Software Analyst
How would you like to become a part of a talented team of problem solvers, innovators, and communicators? Working on creative solutions to complex problems, with bright, motivated people, make ThingWorx an interesting mix of fun and innovation.

Help ThingWorx continue to be a leader in the exploding Internet of Things domain by joining the product development team as a Development engineer. 
You will deliver both On-Prem and SaaS product stacks built using contemporary micro-services oriented dynamically scalable technology stack deployed on Kubernetes running docker payloads. The mission of the Development Engineer is to contribute to development of quality software that will continue to deliver world's best of breed Industrial Internet of Things solutions to ThingWorx customers.Thingworx is looking for Java Developers with experience in building high-performing, scalable, enterprise-grade applications.

You will be part of a talented software team that works on mission-critical applications.  
Participate in Agile methodologies to deliver high-quality software releases
Participate in all phases of the software development cycle including requirements gathering, design, coding, and testing
Collaborate with other team members and product owners in the design and implementation of product features
Deliver software that conforms to business requirements and design specifications, meeting established target schedules
Implement features in Java using the latest development tools and practices
Write automated tests and manual test scripts for features developed
Be a part of the DevOps culture.
This includes both Day 1 and Day 2 ops for the product.
Work with publications team to help document features
Learn new technology, tools, and libraries quickly
Keep security in mind in all activities
Participate in Agile processes including daily standup meetings, sprint planning, backlog grooming, retrospectives, etc.
Engineer new features and fixes in the ThingWorx IIoT Foundation code base
Write automated unit and integration tests, run and debug those tests
Submit changes for review as pull requests, perform reviews and provide feedback on other engineers pull requests
Be an active part of a Continuous Integration culture
Bachelor's/Master's degree in Computer Science, Computer Engineering, or equivalent software development experience.
Experience in server-side programming in Java
Experience in Object Oriented design and familiarity with common design patterns
An unquenchable thirst and excitement for solving difficult problems
A desire to work in a fast-paced Agile environment with geo-distributed teams
Good understanding of principles of building performant and scalable applications
Excellent knowledge of Relational Databases, SQL and ORM technologiesExposure to microservice architectures or distributed systems on Azure, AWS or GCP
SALARY:UPTO 5LPA EXPECTED
HOW TO CREATE YOUR RESUME
HOW TO CREATE NAUKRI.COM PROFILE
HOW TO CREATE LINKEDIN PROFILE