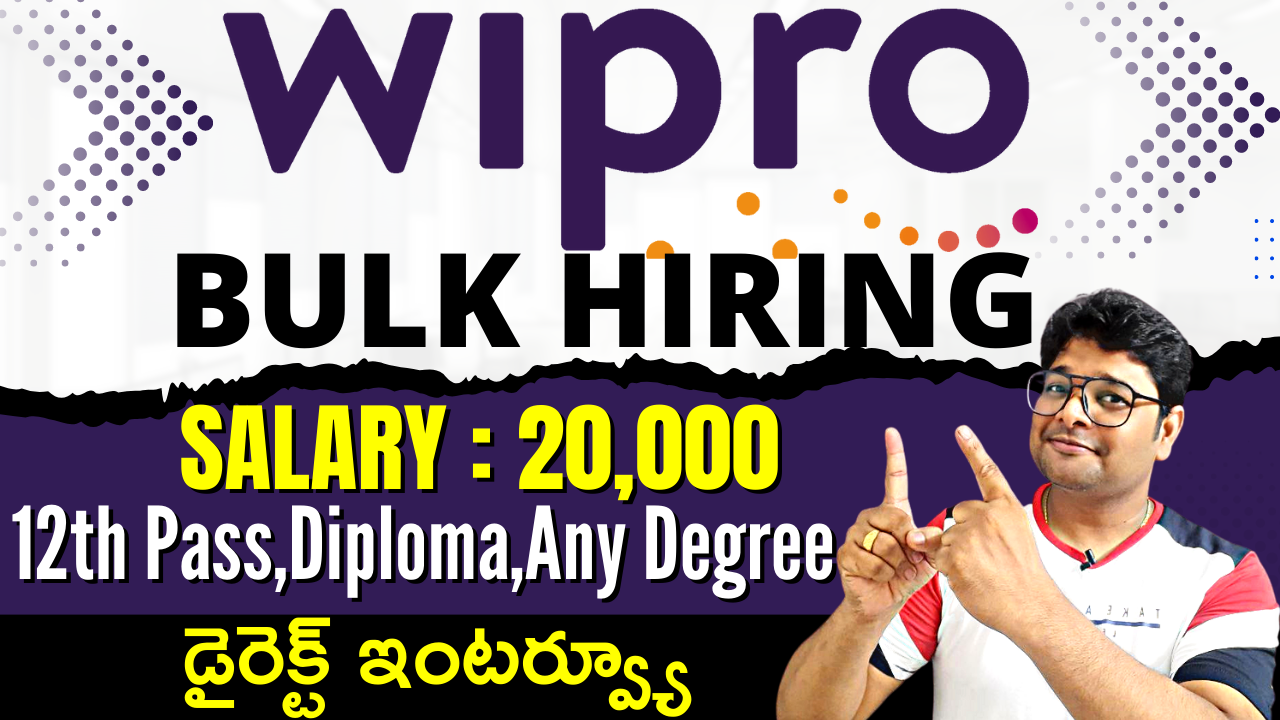 JOB ROLE:NON VOICE PROCESS
Walk-in Drive from 27th February to 1st March at Wipro Gopan Pally office Hyderabad for "Non-Voice process"
Timings- 9AM to 1PM
Required Skills:
Excellent English communication skills
Basic knowledge in Excel and on computer.
Analytical approach & logical skills with attention to detail
Preferred Knowledge on internet, Online payments application, credit card, debit card, Online frauds, Digital Marketing & online transaction
Specifications:
Work location- Gopanpally Hyderabad
Should be flexible to WFO (Work from Office)
Should be flexible to work in night shift
Qualification- Any graduate/undergraduates (Should hold documents)
Need immediate joiners
Working days- 5 Days a week with 2 days of off.
Interview Location: WIPRO GOPAN PALLY Survey No.124 and Part of 132/P SEZ vattinagulapally, Gopan Pally, Hyderabad, Telanagana 501301
Interested candidates can walk-in directly to Wipro office (to above mentioned address)from 27th February-1st March in between 9AM to 1PM
Please carry below mandatory documents for the interview: –
1) Resume
2) Passport size photograph
3) Government ID proof (Original) & a xerox copy
4) 2nd dose Vaccination certificate.(xerox Copy)
Note: Kindly mention "HR Kamana/Sukhleen" on your Resume while walking in for the interview.
12TH PASS
DIPLOMA
ANY DEGREE
Excellent English communication skills
Basic knowledge in Excel and on computer.
Analytical approach & logical skills with attention to detail
Preferred Knowledge on internet, Online payments application, credit card, debit card, Online frauds, Digital Marketing & online transaction
SALARY:15K TO 20K EXPECTED
HOW TO CREATE YOUR RESUME
HOW TO CREATE NAUKRI.COM PROFILE
HOW TO CREATE LINKEDIN PROFILE