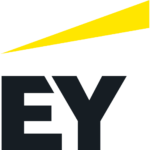 JOB ROLES:Full Stack Developer_Intern
Analytical/Decision-Making Responsibilities: 
An ability to quickly understand complex concepts and use technology to support data modeling, analysis, visualization, or process automation
Selects appropriately from applicable standards, methods, tools, and applications and uses accordingly
Ability to work within a multi-disciplinary team structure, but also independently
Demonstrates an analytical and systematic approach to problem-solving
Communicates fluently orally and in writing and can present complex technical information to both technical and non-technical audiences
Able to plan, schedule and monitor work activities in order to meet time and quality targets
Able to absorb rapidly new technical information, business acumen, and apply it effectively
Ability to work in a team environment with strong customer focus, good listening, negotiation and problem-resolution skills
Additional skills requirements:
The expectations are that a Senior will be able to maintain long-term client relationships and network and cultivate business development opportunities 
Provide high quality client services by directing daily progress of engagement work, informing engagement manager of engagement status, and managing staff performance.
Must have presentation skills ' ability to create PowerPoint deck to communicate solution architecture to various stakeholders.
Should have understanding and experience of software development best practices
Excellent business communication, Consulting, Quality process skills
Must be a team player
A Bachelor's degree (BE/BTech/MCA & MBA) in Computer Science, Engineering, Information Systems Management, Accounting, Finance or a related field with adequate industry experience.
Strong experience in .Net Core and Entity Framework and React JS/Angular JS
Experience in React JS or Angular JS in must. 
Working knowledge of relational database development: MS SQL/SQL Azure, EF 6, EF Core
Unit testing: NUnit, Moq, jest
Experience using distributed version control systems: Git/SVN
Should have understanding and experience of software development best practices. 
Excellent business communication 
JSON and Rest API integration
Need to work as a team member to contribute in various technical streams of Microsoft Technologies. 
Nice to have skill
Basic knowledge in one of the following technologies: Angular, React
Experience in Azure DevOps
Experience in Agile / Scrum methodology
HOW TO CREATE YOUR RESUME
HOW TO CREATE NAUKRI.COM PROFILE
HOW TO CREATE LINKEDIN PROFILE