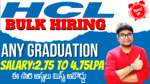 JOB ROLE :ENGINEER PRODUCT SUPPORT / ANALYST
You need to Troubleshoot and resolve complex Ad Serving issues for high-end clients like Financial Times, eBay, The Guardian, CBS, etc.
You have to Provide e-mail and chat support for issues raised by publishers. Issues can be related to ad serving/ reporting/ ad delivery/ page implementation /creative development.
You need to Work along with publishers on accounts to enable features and to resolve UI related issues.
You are Able to work independently and efficiently to meet defined SLA.
You have To consistently meet or exceed all agreed quality parameters as defined for the process.
Must have Bachelor's degree
Any stream
Any batch
Communication skills in English

Must have working knowledge of HTML, Javascript & CSS.
Familiarity with ad operations, ad optimization and monetization tools.
Using tools for debugging.
Basic understanding of Digital Marketing / work experience in digital marketing is preferred.
Excellent English communication skills, both written and verbal.
Previous experience in E-mail and Chat support.
Ability to work on complex troubleshooting scenarios under stringent deadlines.
Willingness to work in a 24/7 environment
SALARY: ₹ 2,75,000 - 4,75,000 L.P.A
HOW TO CREATE YOUR RESUME
HOW TO CREATE NAUKRI.COM PROFILE
HOW TO CREATE LINKEDIN PROFILE