DELOITTE OFFCAMPUS DRIVE 2022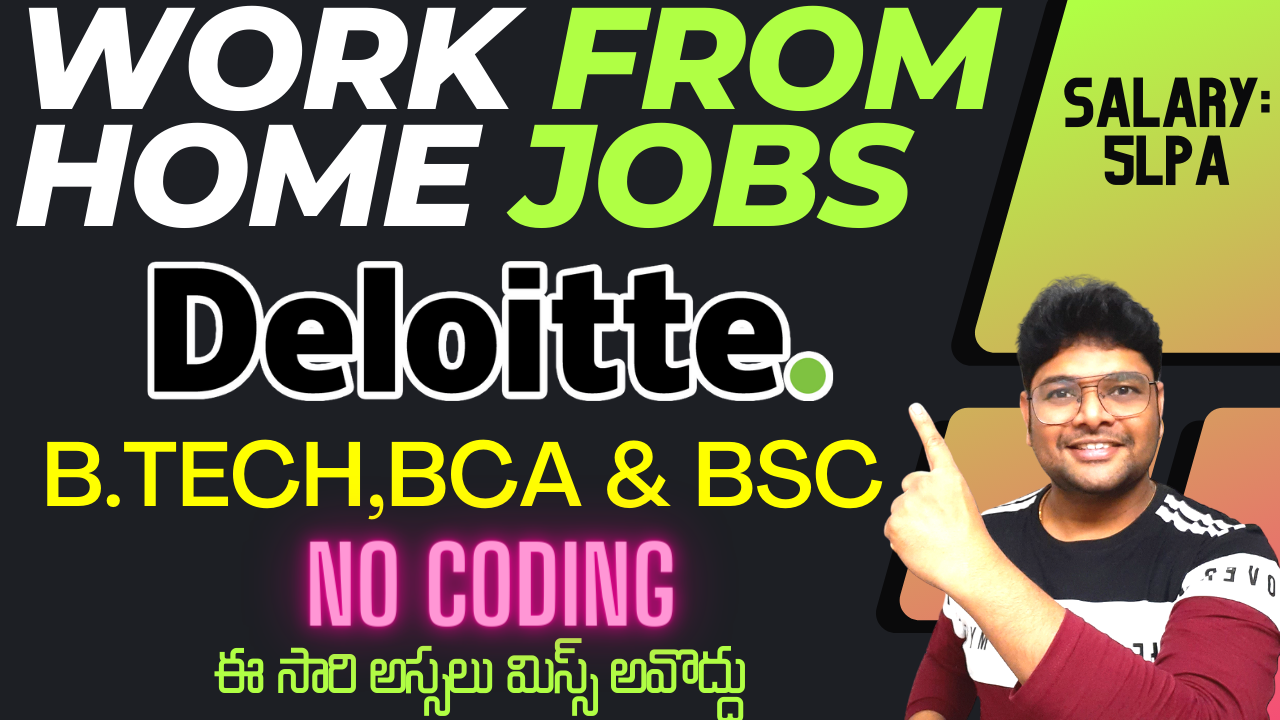 JOB ROLE 01 : Business Analyst-Business Operations
Location - PARTIAL WORK FROM OME[Gurgaon, Mumbai, Pune, Bangalore, Hyderabad, Chennai and Kolkata]
You have to Conduct meetings with stakeholders to gather requirement via workshops.

You need to Coordinate with internal sources and third parties for execution of project.
You have to Prepare Business Requirement Documents and workflows.

You are going to Map the requirements against product features and configure the product as per the requirements.

You are going to Deliver demo/training sessions on the features delivered.
ANY GRADUATION 
Freshers & Experienced
Any BATCHES 
Mandatory REQUIREMENT : good written and oral communication skills.
Educational requirements : BTech/BE/BCA/BSc. Computer Science from 2020, 2021, 2022 batch (pass outs).
And For experienced graduates : 1-2 years of technology implementation/product configuration experience is preferred.
If you have Preferred Certifications: Certified Foundation Level Business Analyst (CFLBA)