JOB ROLE : EXTENSION OFFICER (SUPERVISOR) GRADE-I IN WOMEN DEVELOPMENT AND CHILD WELFARE DEPARTMENT
Applications are invited Online from qualified Women applicants through the proforma
Application to be made available on Commission's website (https://www.tspsc.gov.in) to
the posts of Extension Officer (Supervisor) Grade-I in Women Development and Child
Welfare Department in the State of Telangana.
i) Submission of ONLINE applications starts from Dt. 08/09/2022.
ii) Last date and time for submission of ONLINE applications is upto 5.00 PM on 29/09/2022.
The payment of Fee will be accepted upto 5:00 P.M of last date for submission.
iii) Hall Tickets can be downloaded from 7 days prior to the examination.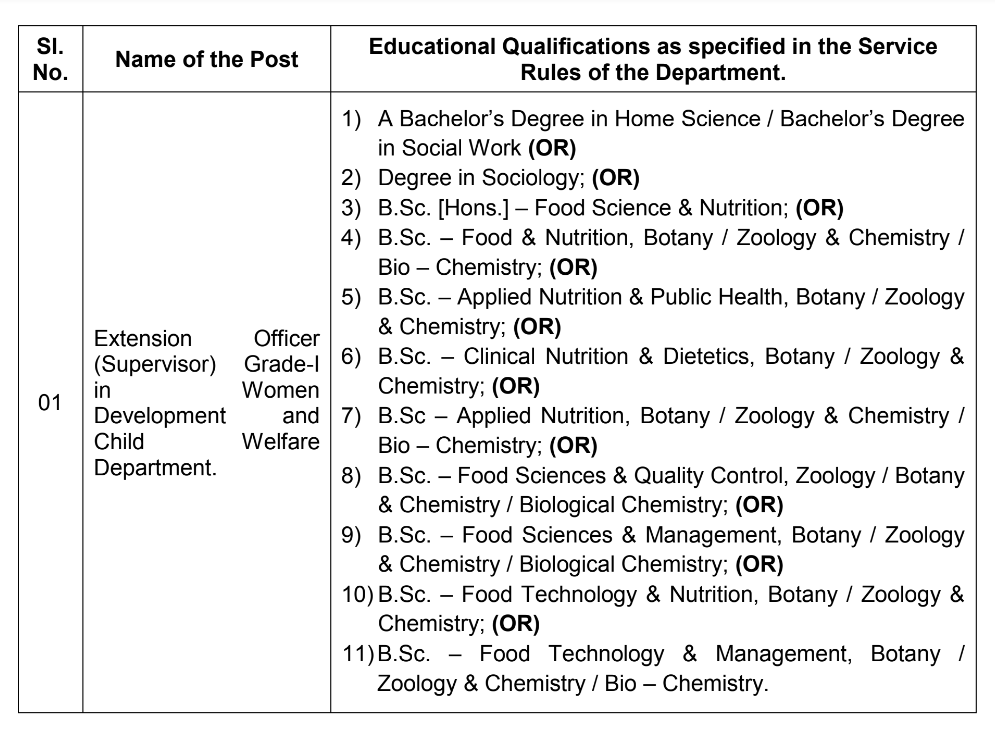 You must have Excellent spoken TELUGU  Language

Good Subject Knowledge
HOW TO CREATE YOUR RESUME
HOW TO CREATE NAUKRI.COM PROFILE
HOW TO CREATE LINKEDIN PROFILE